Sota Yamamoto kicked off his season with a bang with a win at the Gensan Summer Cup in Otsu, Shiga Prefecture on Saturday August 13.
Yamamoto won with a total score of 263.84, easily edging out Kazuki Tomono who finished second at 218.48 and Kao Miura who finished third at 203.88.
The annual event is Japan's largest summer competition, with more than 100 skaters taking part in the Block, Junior Grand Prix and Grand Prix campaigns this fall.
Mai Mihara won the women's title with 207.61, ahead of Mana Kawabe (179.67) and Rion Sumiyoshi (176.29) on Sunday.
Yamamoto, 22, landed three clear quadruple jumps and five triples on his way to triumph. Yamamoto skated to Rachmaninoff's "Piano Concerto No. 2" in his free skate and opened with a quad salchow, then landed a quadruple toe loop/double toe loop combination followed by another quadruple toe loop.
"Recently on the quad toe and quad salchow, I've become able to jump so fast that I forget the feeling of the triple toe and triple salchow," Yamamoto said. "I want to continue."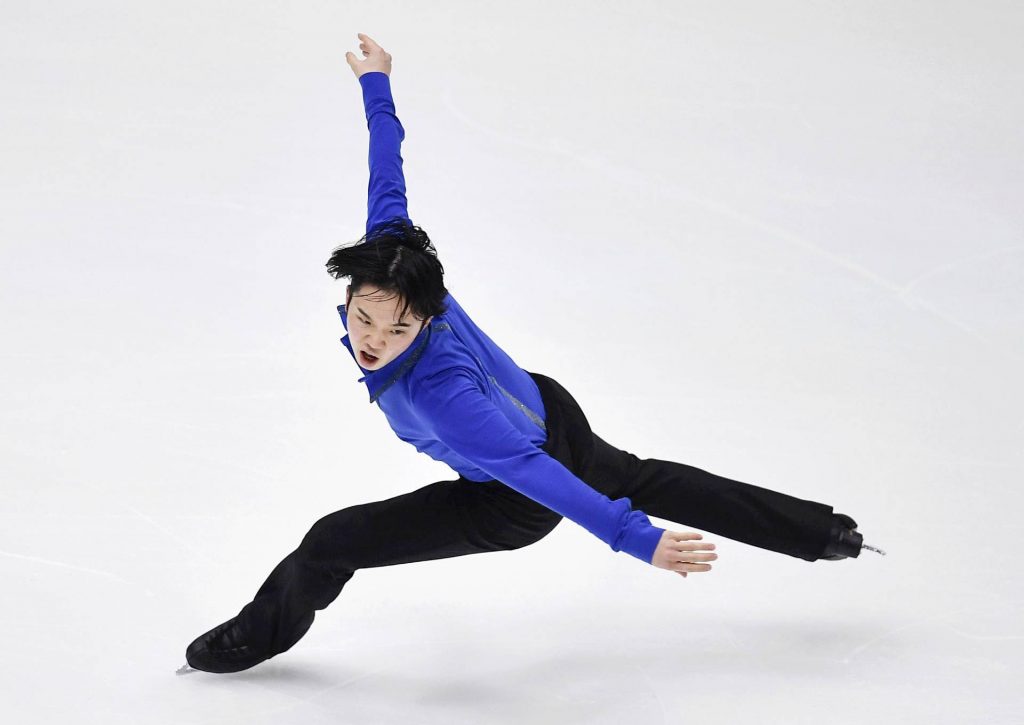 Tomono, Miura Challenge
Tomono competed in "Komori Overture" in his free skate and struggled with his jumps from the start. The 24-year-old started by doubling his intended quad toe opening loop, then landed a quad toe loop/double toe loop combo, before doubling another intended quad toe loop which resulted in an invalid element (and no score for this jump). He fell on a triple axel later in the program.
"Like I said after the short program, my lack of practice showed in my performance," Tomono said. "I would like to train so I can perform stably."
Miura also had trouble with his free skate on "The Phantom of the Opera", hitting the ice twice and having another downgraded jump. He said he was uninjured despite falling hard both times.
"I hit the butt side on the salchow and axel," Miura noted. "It's just a bruise. It'll be fine when it cools down.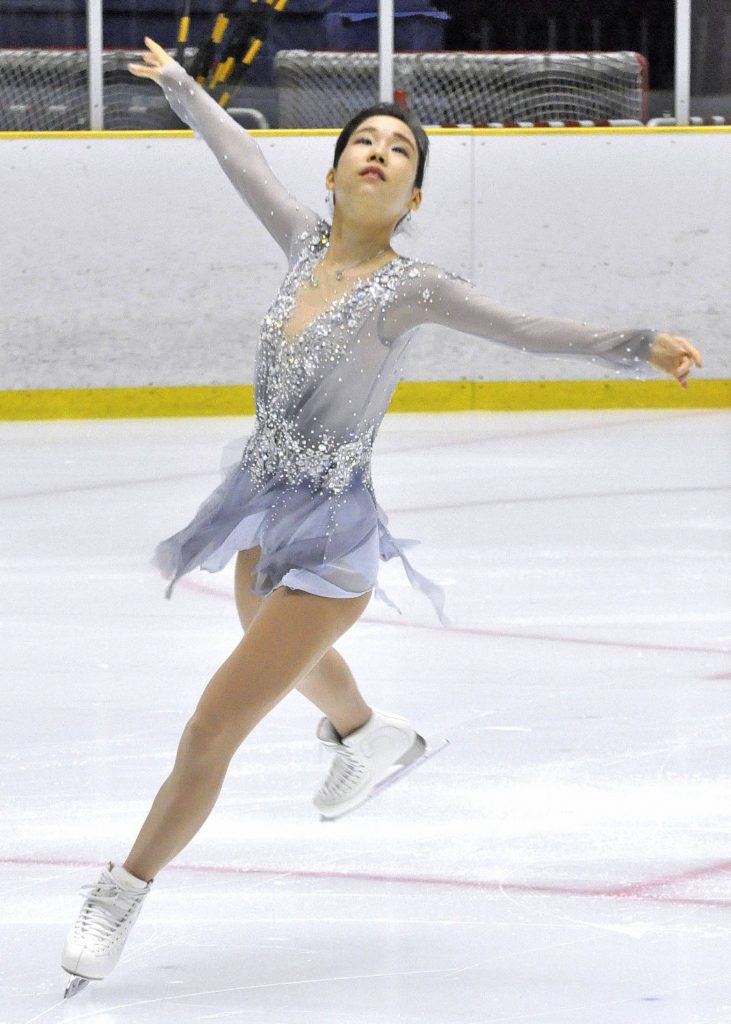 Mihara overcomes surprise music shutdown
Mihara's free skating on "Love Is A Magician" came to an abrupt halt when the music stopped playing at 2:54. Once the issue was resolved, she was able to resume and complete her program.
Mihara hit six clear triples and received level fours for his spins and streak in the win.
"At our club, we have a 'missed stop' in training (where the song stops when a mistake is made)," Mihara remarked. "I didn't want to interrupt the flow. I was able to do this by playing the song in my head. I want to keep improving.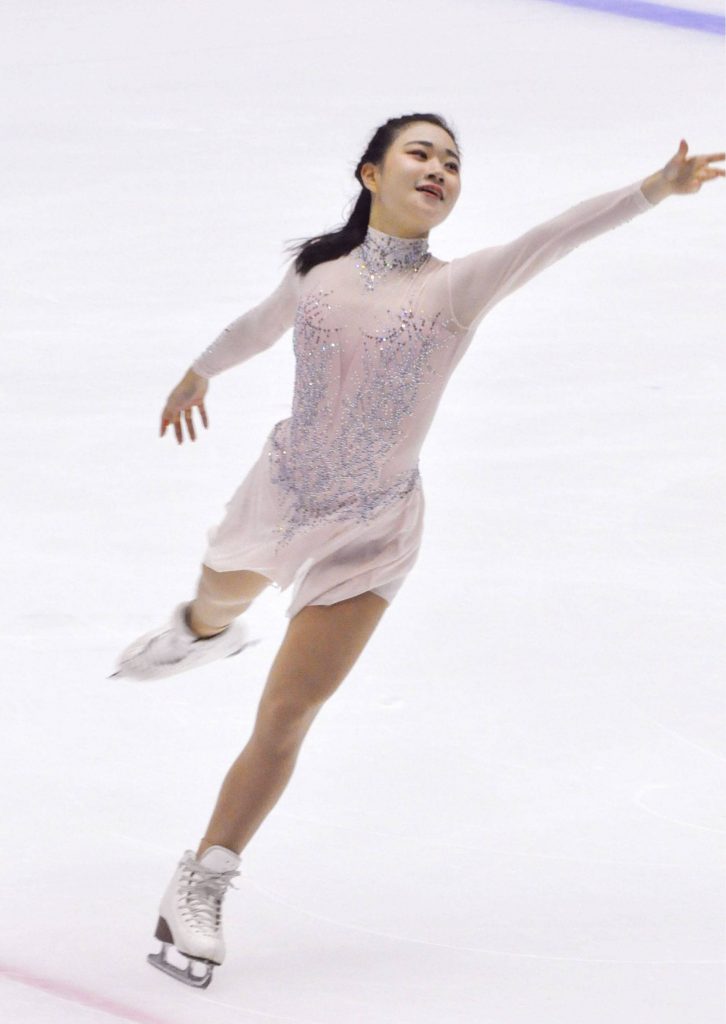 Kawabe struggled with his jumps in his free program until "Drowning". She fell on a triple loop at the end of the program and suffered another downgraded triple toe loop.
"The most frustrating thing is that I want to train without forgetting this feeling and do my best to prepare for competitions abroad," Kawabe said.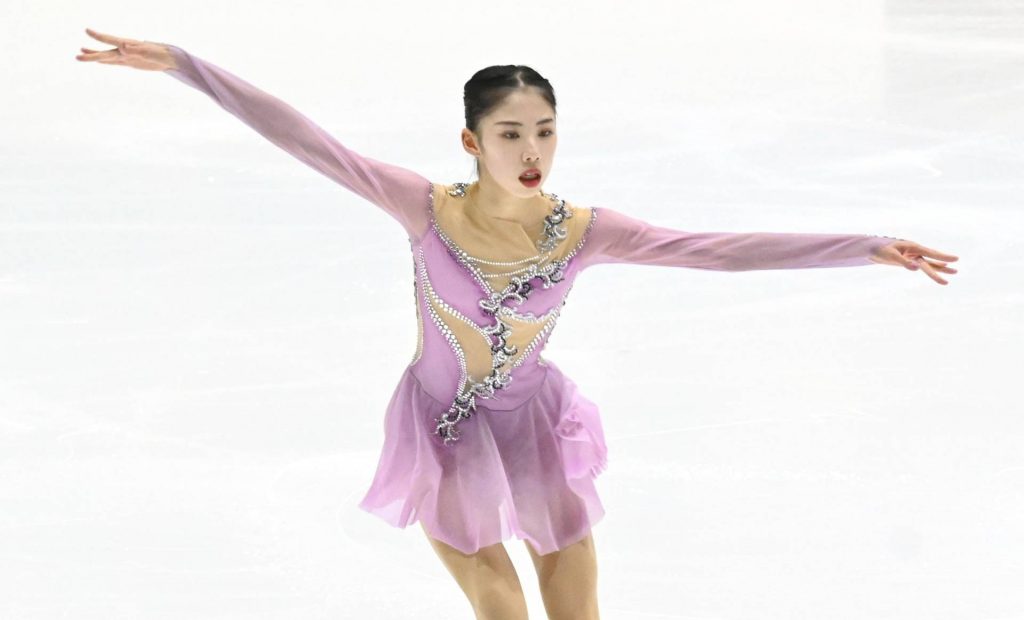 Sumiyoshi bounces back from a slow start
Sumiyoshi was seventh after the short program, but rallied to take the podium. Sumiyoshi, 19, fell on her first quad toe loop during her free skate to "Enchantress," but landed six clear triples and got level fours on her laps.
"I was aiming for a flawless performance, so it's frustrating not being able to do that," Sumiyoshi commented. "I was not in a state of concentration like I was yesterday. I became a bit shy about production.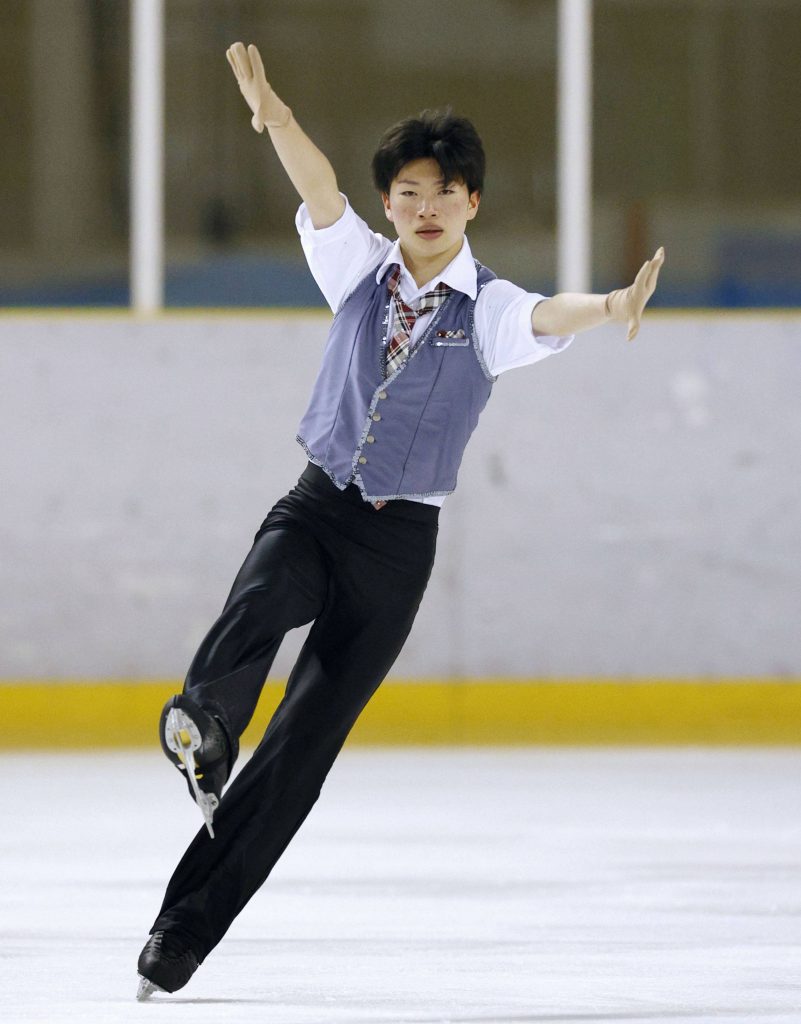 Yoshioka wins junior men's competition
Nozomu Yoshioka won the junior men's crown with 197.73 points on Sunday. Shunsuke Nakamura (194.94) came second, with Haru Kakiuchi (183.47) taking third.
Yoshioka, 18, helped take the win with a nice quadruple toe loop/triple toe loop combination at the start of his free skate to "Pirates of the Caribbean."
"I'm very happy that I was able to win," Yoshioka said. "Since last year's bouldering competition, I've always been third. I really wanted to win this event. The start was frustrating, but I was able to finish the other jumps well. Its good."
Nakamura felt the competition was filled with top-notch skaters.
"The level was high. It was a competition similar to the Japan Junior Championships," commented Nakamura. "I want to do things that build confidence."
Haru admitted he was exhausted after his free skate.
"During practice I was a little faster," Haru remarked. "My physical strength was exhausted at the end."
Yamada wins junior women's title
Kei Yamada won the junior women's title with 148.65 with six clear triples on Saturday, topping the podium ahead of Kaoruko Wada (147.08) and Yurina Okuno (137.36).
"Gen-chan is so cute," Yamada, 13, said of the event's mascot after her free skate to "Funny Girl." "Even though my jumps aren't very good, I think I can recover."
Wada admitted that she was unhappy with her free skate.
"There was a lot of under-rotation," Wada said. "I'm a bit frustrated because my score wasn't good at all. I want to skate like Mao Asada. It's a waltz, so it would be nice if I could play like a ball.
Yurina Okuno also acknowledged that she has work to do in the coming weeks.
"It was not a satisfying performance at all," Okuno commented of her free skate. "There is still time before the start of the season, like the bouldering competitions. I would like to challenge myself little by little.
Hanyu debuts on YouTube
Two-time Olympic champion Yuzuru Hanyu, who announced his retirement from competition last month, unveiled his own YouTube channel on August 7 with a brief introduction. The move was a first for the superstar, who has had no social media presence all these years, despite a massive global following.
Hanyu then live-streamed a two-hour practice from Sendai Ice Rink on August 10. His power of attraction remains unmatched in skating, as evidenced by the fact that in just one week, the workout was viewed 2.5 million times. In the 10 days since the channel's launch, Hanyu has garnered some 659,000 subscribers.
It will be interesting to see in the coming months if Hanyu decides to expand his social media presence elsewhere on platforms like Instagram, Twitter, and Facebook.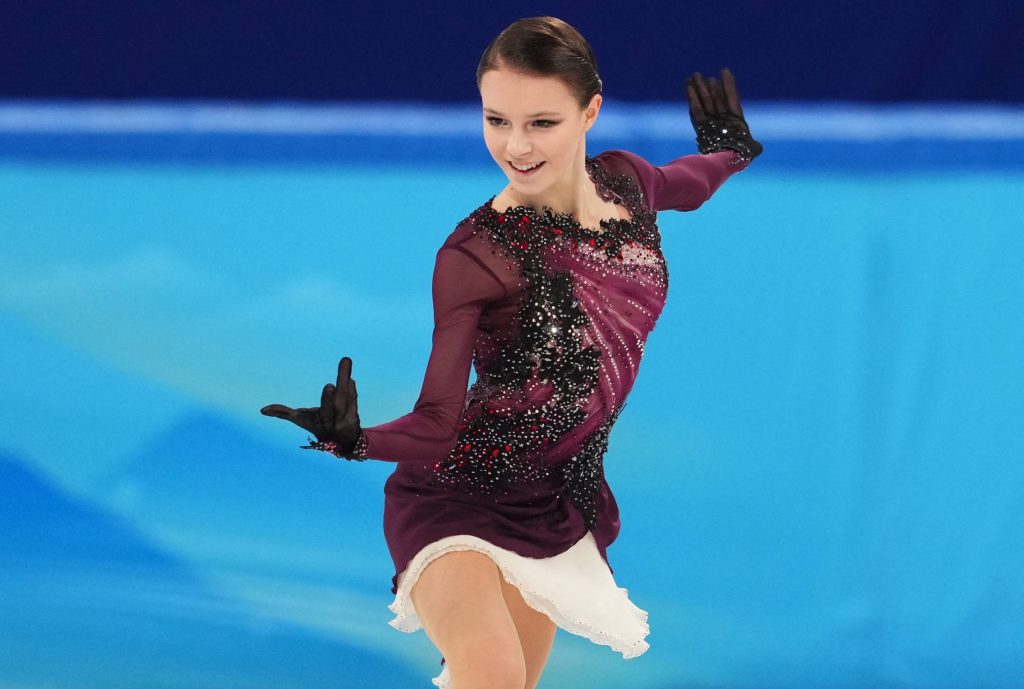 Surgery for Shcherbakova
Olympic champion Anna Shcherbakova, who is currently banned by the International Skating Union from skating with her fellow Russians, revealed in an Instagram post on Tuesday that she will undergo knee surgery due to a previous injury.
"Professional sport is total dedication," Shcherbakova wrote. "Unfortunately, due to my old knee injury, I cannot fully train."
Alexander Kogan, director general of the Russian Figure Skating Federation, confirmed the news to TASS, which was translated and posted on fs-gossips.com.
"Indeed, Anna will be operated on," Kogan said. "Tomorrow she is flying to Germany. They send him to a clinic whose specialists have already helped Russian skaters on several occasions. We hope for his speedy recovery.
"The injury bothered her for a long time," Kogan continued. "But while she was preparing for the Olympics, it was not possible to cure her completely."
Start of the Junior Grand Prix season
The Junior Grand Prix season opens August 24-27 in Courchevel, France, with the first of seven competitions. All events will be streamed live on the ISU Junior Grand Prix YouTube channel with Ted Barton again providing commentary.
Japan sends Shunsuke Nakamura and Ryoga Morimoto to join the men's field in the French Alps, while two-time Japan Junior Championship medalist Hana Yoshida and Ayumi Shibayama will be in the women's roster.
Author: Jack Gallagher
The author is a seasoned sports journalist and one of the world's leading figure skating experts. Find Jack's articles and podcasts on his author page, hereand find him on Twitter @sportsjapan.