[ad_1]

Two men are in Dane County Jail following incidents on Saturday in the 1200 block of Williamson Street.
Officers found Jeffrey Jefferson, 33, outside the Café Coda jazz club offer hugs to passers-by. If someone didn't want a hug, Jefferson would become confrontational, aggressive and attempt to fight the person, according to a report from Officer Ryan Kimberley.
Jefferson left the area, but was found by agents nearby at the 44th annual Willy Street Fair. When officers arrested him, he became violent, spitting, kicking and threatening officers, according to the report. He then damaged the patrol car.
Initially, Jefferson was arrested for disorderly conduct, five counts of misdemeanor bail and three counts of felony bail. After his arrest, he was also temporarily charged with property damage, threats against law enforcement and resistance, according to the report.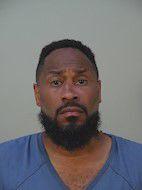 Meanwhile, Jason Stone, 38, was banned from Café Coda two weeks earlier and returned twice on Saturday. Stone was jailed for trespassing, five counts of felony bail and five counts of misdemeanor bail,
Kimberley said the incidents were separate but lumped together in the same appeal.
Café Coda manager Gabriel Taylor, whose father Hanah Jon Taylor owns the club, has said he doesn't want these kinds of incidents spill over to the business.
[ad_2]