INDIANAPOLIS — The plaza north of Gainbridge Fieldhouse is getting a facelift.
Thanks to a $28 million investment from Lilly Endowment, the new name Bicentennial Unity Square will include a community basketball court, art facilities and space for public programming. In winter, the basketball court will be transformed into an ice rink.
Much of the room will be under a canopy, allowing for extended use throughout the year. It will also have public restrooms for daytime use and when the rink is open.
Pacers Sports & Entertainment will manage the place.
"The Capital Improvement Board is grateful for Lilly Endowment's investment in creating Bicentennial Unity Plaza as a place for the community to come together, celebrate our city, and infuse more cultural opportunities into downtown. city," said CIB executive director Andy Mallon. A declaration. "This is a public entity, and our stakeholders are the citizens of Marion County. We are excited to work with Pacers Sports & Entertainment and other community partners to enable this public space for our residents."
Eventually, there will be a permanent skate rental and concession structure.
Artist Herman Mejia will create two public art installations for the plaza. Pacers Sports & Entertainment will also work with the Indianapolis Arts Council to add a mural to the plaza. Learn more about the meaning behind these coins here. See renderings of the finished plaza below.
Renderings of Bicentennial Unity Plaza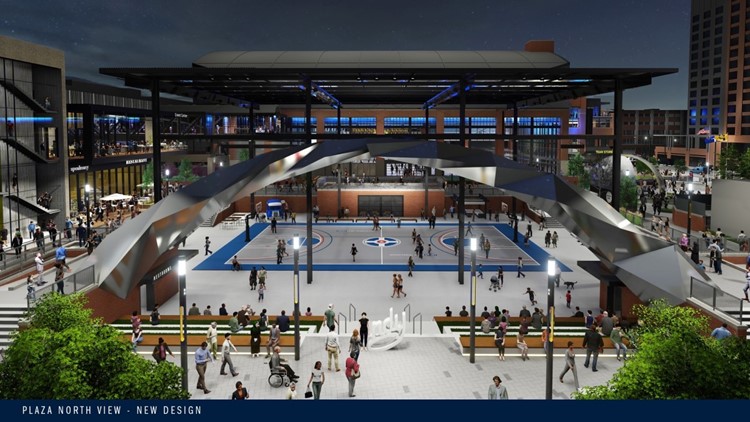 Construction of the square, including art installations, is expected to be completed in early 2023.